BELNUC '22 Antwerp Symposium
SAVE THE DATE 6-7-8th May 2022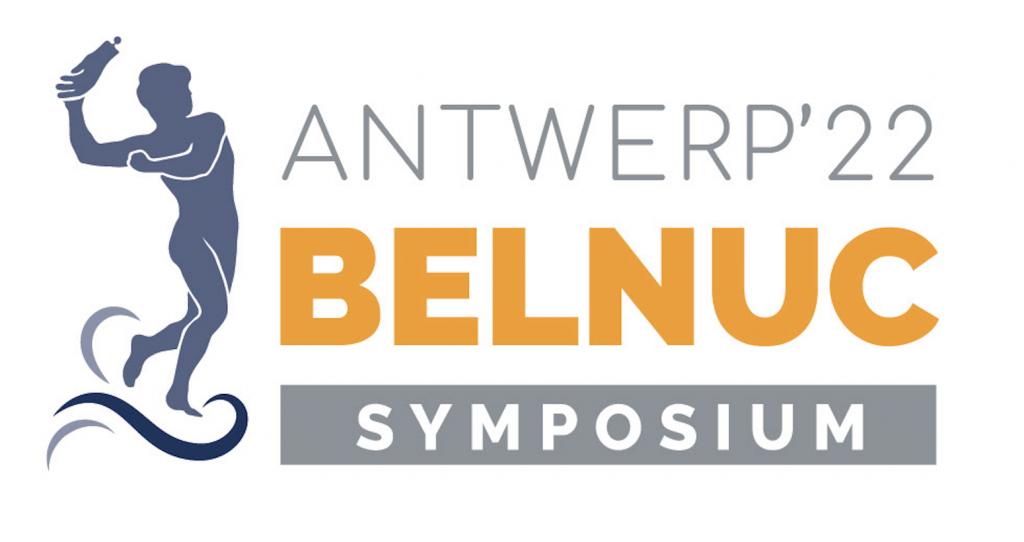 Welcome to Antwerp!
BELNUC cordially invites you to the BELNUC '22 Antwerp Symposium on May 6-7-8th 2022 for three days of state-of-the-art scientific lectures, innovative industry exhibitions, and unique networking opportunities in the historic city of Antwerp. Join this prime nuclear medicine event, bringing together the entire community of physicians, physicists, engineers, radiopharmacists/chemists, technologists, and scientists!
Preliminary program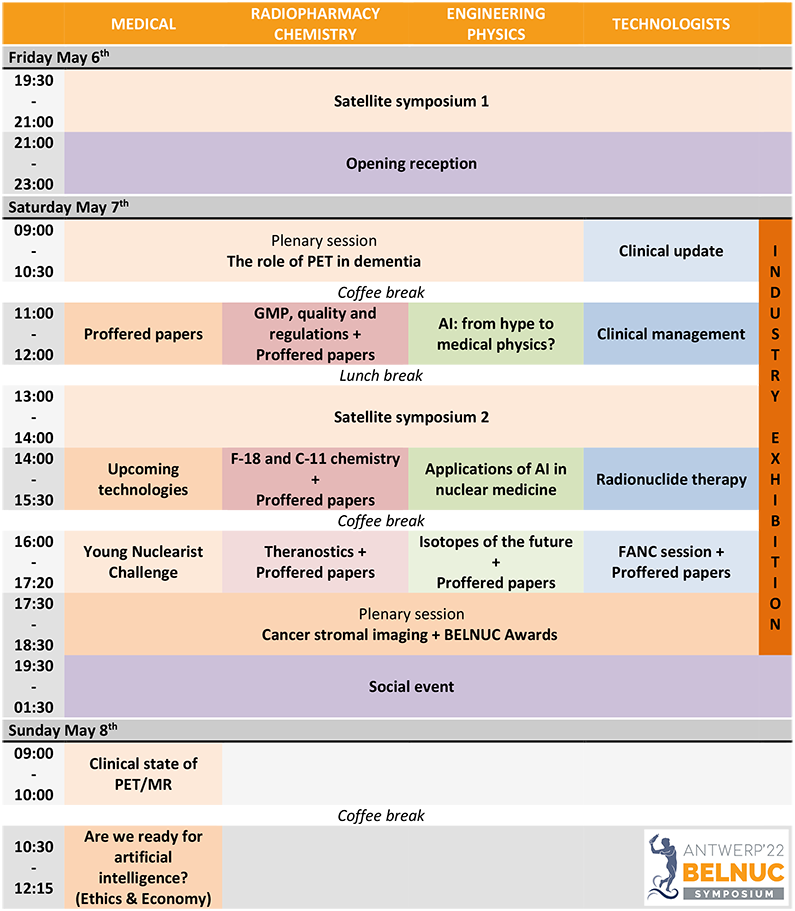 Sponsoring opportunities
Reuniting the nuclear medicine community after difficult times, the BELNUC '22 Antwerp symposium is the prime event to showcase your latest products, services, and developments! Our unique setup at the Antwerp Expo offers a record-breaking amount of floor space for the industry exhibition, with up to 3,000m² available for our industry partners! In order to maximize interaction with participants, exhibitor booths are in close proximity to the centrally located catering area and strategic passage ways.
Contact our office for details (office@belnuc.be)!
See you in Antwerp!